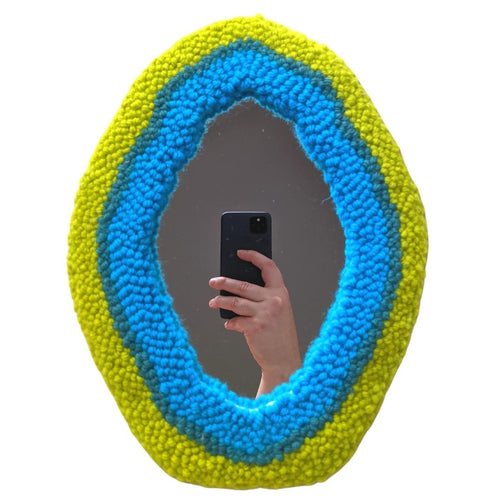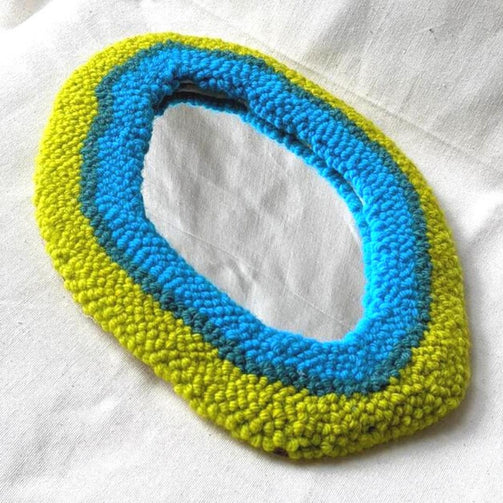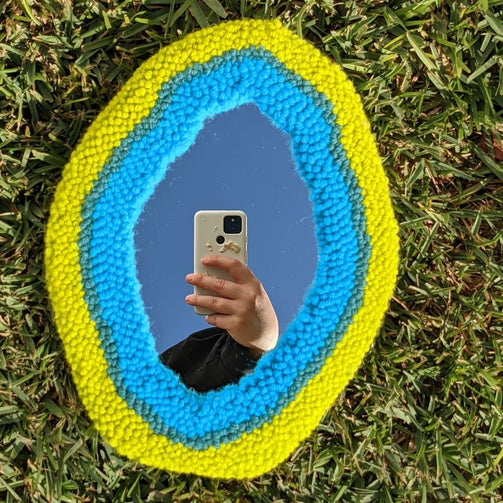 Custom Mirror
Custom Mirror
Regular price

Sale price

$125.00
Bold and original punch needle framed mirror. Made to order, please allow 4-6 weeks for delivery. 
Please note up to 3 colors for your custom mirror when placing an order. 

This design is made using a punch needle rug hooking technique with the Oxford punch needle. Minimal nontoxic adhesive is used to secure the edges before finishing. The loops stay in place due to the tension between the fiber and backing cloth, and the design is hand sewn to finish. If a loop gets pulled out, simply trim with a scissors so the fiber is even with the rest of the loops.
Yarn fibers vary unless specified otherwise among wool, cotton, linen, and hemp. Adhered onto a glass wall mirror. Measures approx. 10" long x 7 1/2" wide.
Due to the handmade nature of each mirror, there may be subtle differences in design, making each one truly one of a kind.
Spot clean. Shave with a dull razor to get rid of any pills or stray fibers.  
Couldn't load pickup availability